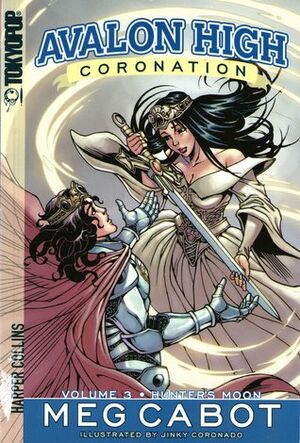 Avalon High: Vol. 3 - Hunter's Moon is the final volume of the Arthurian legend and high school manga series.
Ellie has only one day left to get Will to believe he is the reincarnation of King Arthur, or the world will plunged into eternal darkness. But Will still refuses to believe her. Ellie's got to save her reputation and the world before the new moon on the night of Homecoming. If Ellie can't convince Will of his destiny, the world may never recover.
Characters Edit
Ad blocker interference detected!
Wikia is a free-to-use site that makes money from advertising. We have a modified experience for viewers using ad blockers

Wikia is not accessible if you've made further modifications. Remove the custom ad blocker rule(s) and the page will load as expected.